---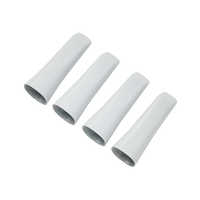 Autoclavable Intraoral scanner tip for the Medit i700. Sold in Pack of 4
The tip can be re-sterilized up to 50 times before needing to replace it. 
The tip requires 30 minutes of sterilization at 121℃(249.8°F) followed by a 15-minute drying period.
or
Sterilize for 4 minutes at 134°C (273.2°F) at pre-vacuum type and dry for 20 minutes.
You want to make sure to clean and sterilize the tip before using it for the first time and before reusing it to prevent cross-contamination between patients.